Resellers
Become a Successful Ascender Partner Today!
Partner, you only need to know HTML and CSS. You need not know PHP or some other programming language to add your designs.
Receive monthly 20% residual commissions for each client you bring to Ascender. Resell merchant services as a commissioned sales agent and earn even larger commissions and profits.
Partner with Ascender and give your clients an ace in the hole!
Start Your Trial Today!
Top 5 Reasons to Partner with Ascender: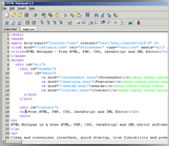 Full Design Control:
Full access to the HTML and CSS allows you to create fresh designs and layouts for your clients' websites.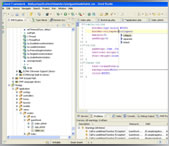 Easy to Use
Your clients may or may not be as computer savvy as you. Ascender's intuitive, user-friendly administration helps your clients' understand how to use the system with help tips on each field.

Unsurpassed Search Engine Optimization Abilities
Ascender's unique ability to get your clients' web pages in the top search results helps you maintain happy customers. Ascender's patent pending SEO technology provides unparalleled SEO abilities.

Hands-on Support™
As an Ascender Partner, you have access to our partner only support line, which gets you priority support. Ascender's hands-on support ensures you get help how you need it when you need it.

PCI Compliant Environment
Ascender helps your clients maintain 100% compliance with Visa and MasterCard data security standards. Ascender's security methods allows your clients to answer a simple 4 question survey saving them having to answer tons of questions other shopping carts require you answer.
Start Your Trial Today!